M.Sc. Yao Li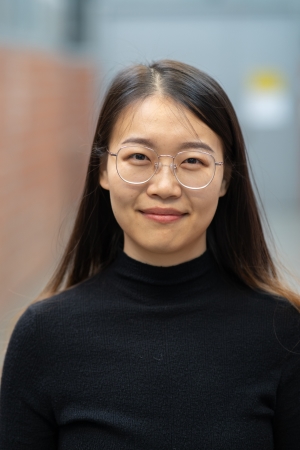 Surface and Materials Technology
Institute of Materials Engineering
University of Siegen
Paul-Bonatz-Straße 9-11
57076 Siegen
GERMANY
Room:
PB-A 430
Phone:
+49-271-740-4064
Fax:
+49-271-740-2442
Email:
---
Activities
Diamond-based chemical sensing.
Funded by China Scholarship Council (CSC).
Research Interests
Fabrication and characterization of diamond nanostructures for electrochemical or biochemical sensing.
Academic Career
since October 2021
Research assistant at Chair of Surface and Materials Technology, Institute of Materials Engineering at the University of Siegen, Germany.
July 2020
Master in Physical Chemistry, Wuhan Institute of Technology, China.
July 2018
Bachelor of Chemistry, Hubei Normal University, China.