M. Sc. Kevin Suta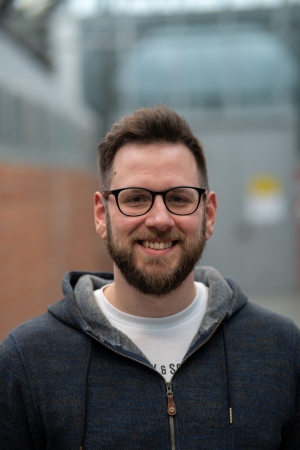 Chair of Surface and Materials Technology
Institute of Materials Engineering
University of Siegen
Paul-Bonatz-Straße 9-11
57076 Siegen
GERMANY
Room:
PB-A 428
Phone:
+49-271-740-4065
Fax:
+49-271-740-2442
Email:
---
Activities
Manufacturing and characterization of catalytic coatings on foam ceramic supports for the catalysis of the methanation of carbon dioxide and hydrogen within the Power-to-Gas concept.
Teaching: Materials Engineering Basic Laboratory G3 Assistance in the exercise session for Materials Engineering I.
Research Interests
Projects: BMWi Project SESAM: "Tough Magnetic Materials for High-Efficiency Energy Storage"
General: Solid-state chemistry and physics, surface technology, electrochemistry, semiconductor technology, nanotechnology, energy, and process engineering.
Academic Career
since November 2019
Research Associate at Chair of Surface and Materials Technology, Institute of Materials Engineering at the University of Siegen