Dr. Aleksandr Zubtsovskii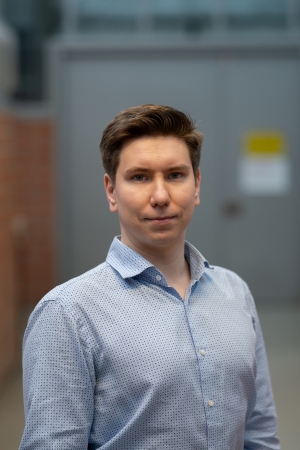 Chair of Surface and Materials Technology
Institute of Materials Engineering
University of Siegen
Paul-Bonatz-Straße 9-11
57076 Siegen
GERMANY
Room:
PB-H 033
Phone:
+49-271-740-2594
Fax:
+49-271-740-2442
Email:
---
Activities
Synthesis and characterization of coating materials for SRF technologies.
Research Interests
Strongly correlated materials, intermetallic superconductors, thins films technology, research and development of thin films.
Academic Career
since November 2022
Postdoctoral Associate at the Chair of Surface and Materials Technology at Siegen University, Germany
June 2022
Promotion (PhD) at the University of Augsburg, Germany, Institute of Physics
Title: "Topotactic synthesis and characterization of new Kitaev iridates"
April 2020
Research Associate at the Chair of Experimental Physics VI (Institute of Physics) at Augsburg University, Germany
June 2018
Diploma (with Honours) at the Lomonosov Moscow State University, Russia, Department of Chemistry
Title: "New endohedral cluster intermetallics: synthesis, crystal structure and transport properties"