2. Design of Experiments (DoE)
Task
Where to measure in order to optimally improve a model?
Difficulty with Traditional Approaches
Unsupervised → Good for initialization.
Whole measurement plan is designed a priori.
Model quality is either
- not considered at all (space filling designs, etc.) or
- only variance component is optimized (D-optimal, etc.).
Our Approach
Active learning → Feedback of model quality to DoE.
Focus rather on dominating bias (systematic) error than on variance (stochastic) error.
Utilizes powerful local network construction algorithms → HILOMOT.
Incremental procedure → Measurement can be stopped anytime.
Optimal maximin latin hypercubes (unsupervised)
Optimization of Latin Hypercube (LH) Designs
LH not necessarily space filling → Optimization required. Here: maximin or Φp.
Goal: Maximization of the critical points (closest to each other).
Implementation: Deterministic optimization strategy.
Optimization Strategy (Phase 1)
Initialize with random LH
Find critical points with minimal distance to each other
Go through all critical points (red)
Try to swap with other points (brown)  in order to increase critical distance
Check all potential swapping partners in all dimensions for all critical points
Iterate until no improving partner can be found anymore
Subsequent phase 2 improves further
Example: 5 points / 2 dimensions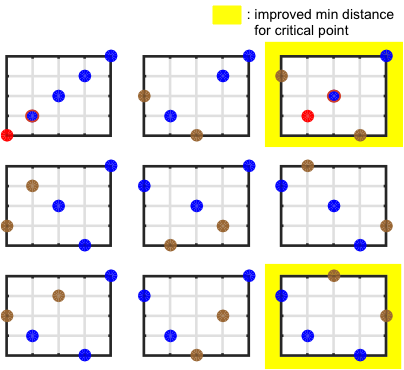 LH Optimization for 100 Points (Phase 1: Improving Critical Points)
LH Optimization for 100 Points (Phase 2: Further Improvements)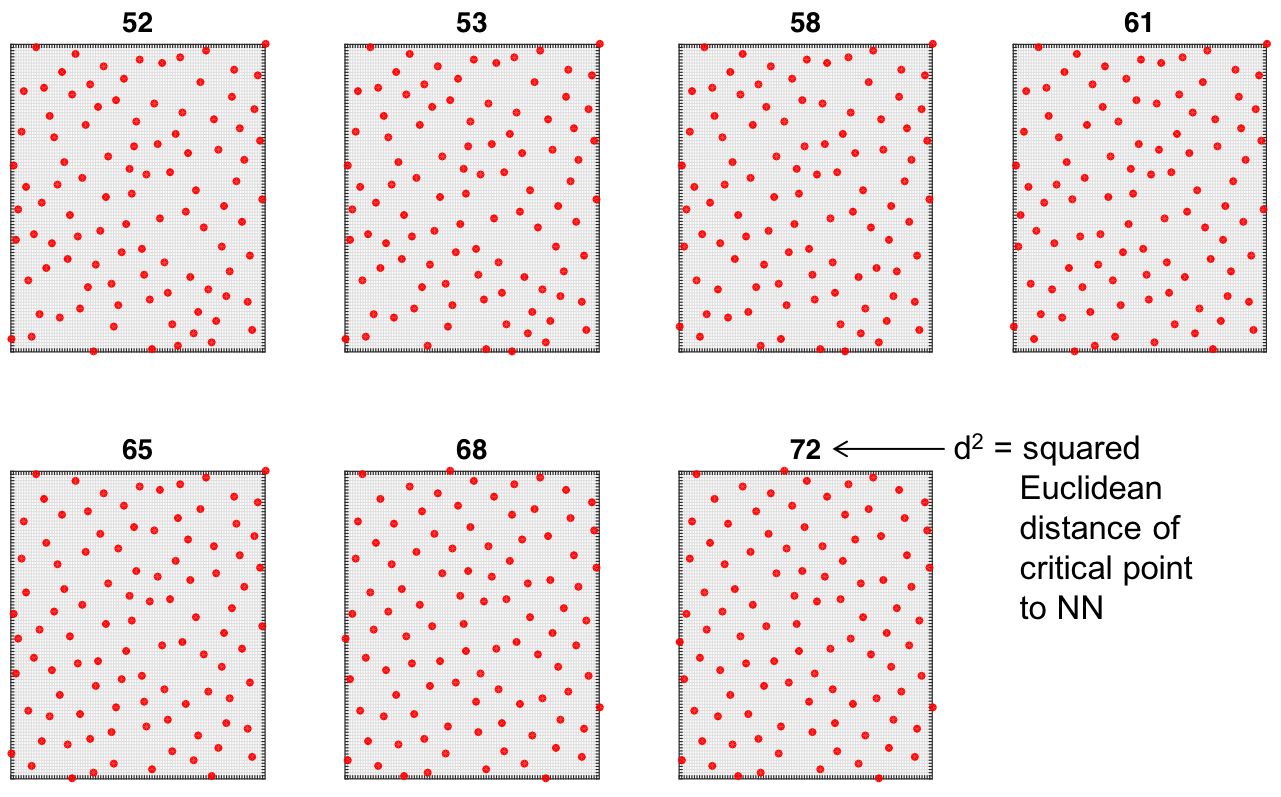 Optimization of next measurement point to gather most information (supervised)
HILOMOT-DoE: Active Learning Cycle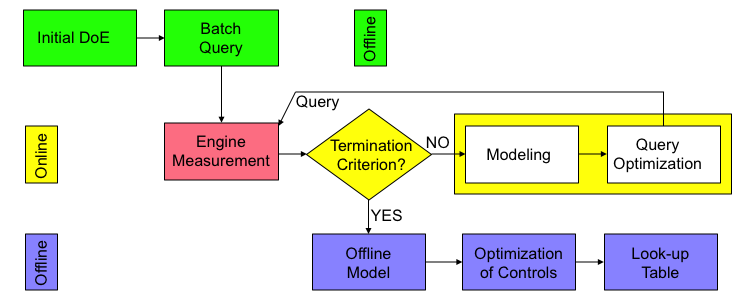 Joint project with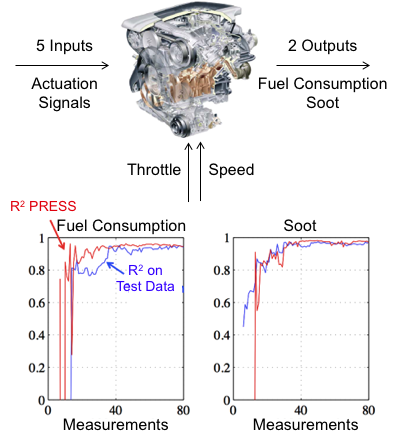 Situation
Increasing degrees of freedom.
More potential for optimization.
Problem
Cost and engine test stand times overwhelming.
Individual approaches become tedious.
Advanced systematic procedures required.
Results
Sophisticated models intertwined with DoE (active learning).
Much faster engine measurement/calibration times.
Flexible trade-off between model accuracy and required engine test stand times.