Overview
Expertise
Experimental Modeling (Identification)
Building models from data, not from first principles (physical, chemical, ... laws)
Improving models from first principles with the help of measurement data (grey-box models)
Metamodeling: Fast models than approximate complex, time-consuming calculations. Suited for dynamic simulation, optimization, real-time application
Nonlinear and/or dynamic models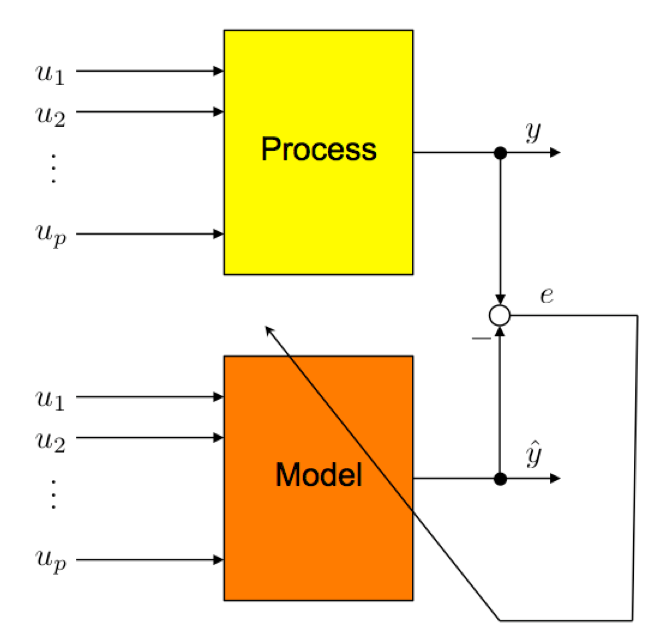 Design of Experiments
Where to measure?(not location but which operating points?)
How to describe the operating regime boundaries?
Input Selection
Which inputs are how relevant for modeling?
Which inputs have strongly nonlinear effects?
Classification, novelty detection, extrapolation detection, ...
Models: What For?
Models are the basis for most advanced techniques in many disciplines.
Model-based techniques can be divided into a (sometimes iterative) two-step procedure:
1. Building a model.
2. Using a technique based on this model.
Applications of models: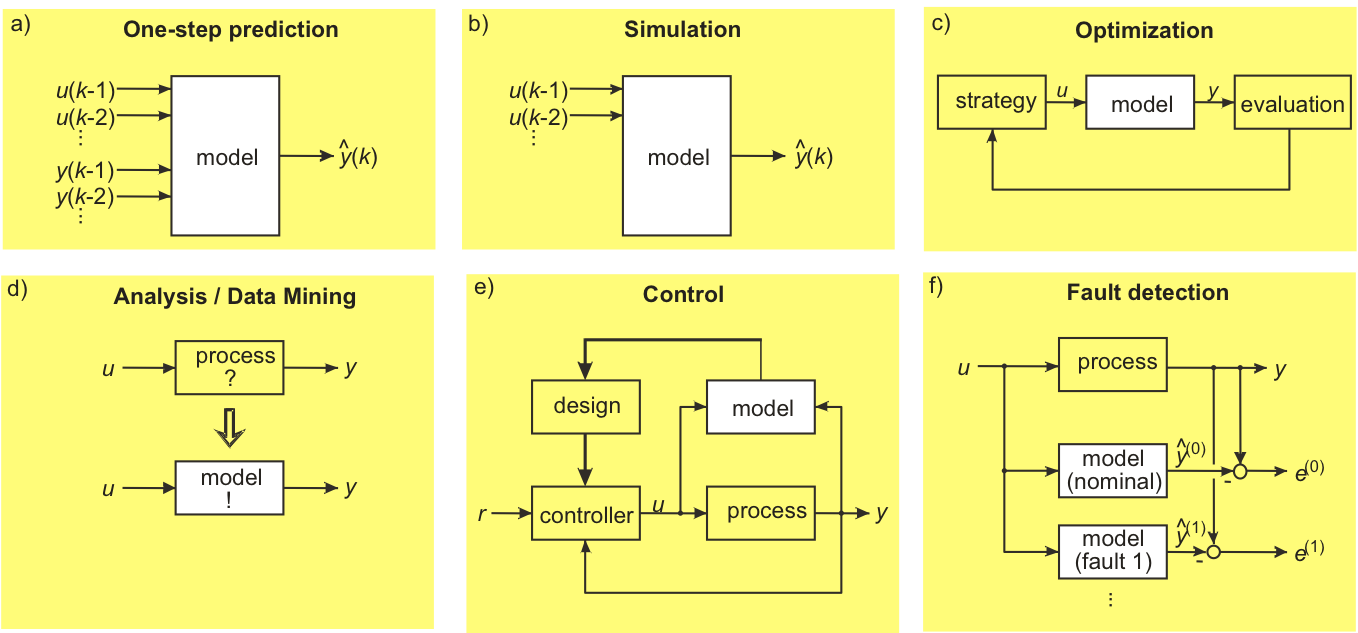 Models: What From?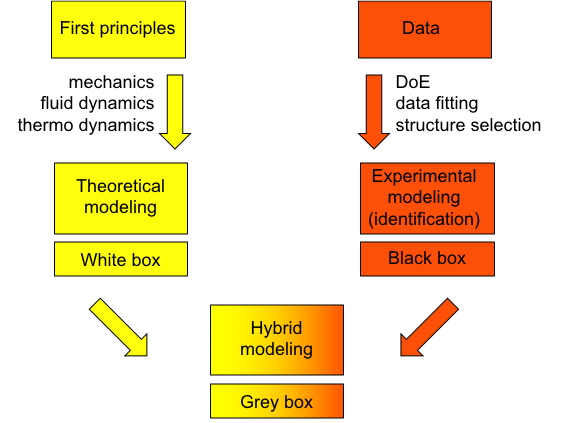 Topics
Optimal maximin latin hypercubes (unsupervised).
Optimization of next measurement point to gather most information with HILOMOT-DoE (supervised).
For CFD, FEM, and Look-up Tables.
Local model networks with OBF and FIR.
Least squares support vector machine.
8. Applications
Combustion engines
Driveability calibration
Automatic transmission modeling
Structural health monitoring
Metamodels for CFD simulations
Metamodels for FEM simulations
Location estimation for inductive charging