4. Metamodeling
For CFD, FEM, and Look-up Tables.

Benefits of Local Model Network Architecture

Distinction between rule premises (if…) and rule consequents (then…)
Easy to interpret
Well suited for high-dimensional input spaces
Gained knowledge about premises and consequents can be used for DoE designs
Artificial Example

AiF Project in cooperation with the Institute of Fluid- and Thermodynamics
(AiF: Arbeitsgemeinschaft industrieller Forschungsvereinigungen)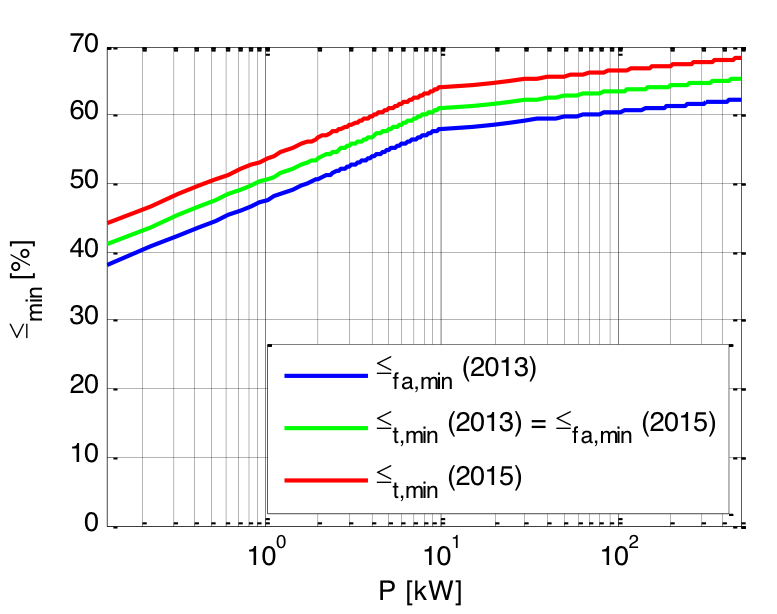 Problem: New EU regulation requires higher degree of efficiency for ventilators
=> Most existing ventilators will be prohibited
=> New efficient dimensioning and optimization strategies required
Computational Fluid Dynamic (CFD) models fulfill accuracy requirements, but:
- Many evaluations necessary for optimization
- Computationally very expensive
=> Economically unviable!
Approach to solving the problem:
- Metamodel: Model of the CFD model
- CFD model generates data set
- Local model network (LMN) is used
Local Model Network Advantages for the AiF Project Tasks
System Identification
Automatic model complexity determination saves data for the training
- Akaike's corrected information criterion (AICc) instead of validation data
Deterministic training procedure (no initialization required)
Design of Experiments
Active learning strategy
- Structure of LMN is utilized to determine future CFD simulations
Exploitation of separation between linear and nonlinear effects
Optimization
Local quadratic models can be used
Very likely to find global optimum of the LMN
- M local models => M reasonable initialization points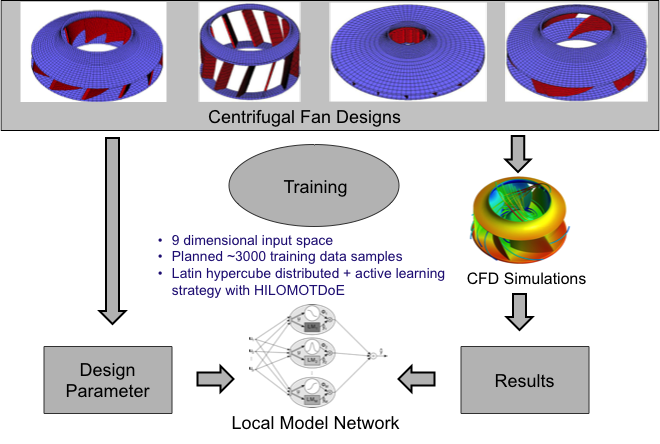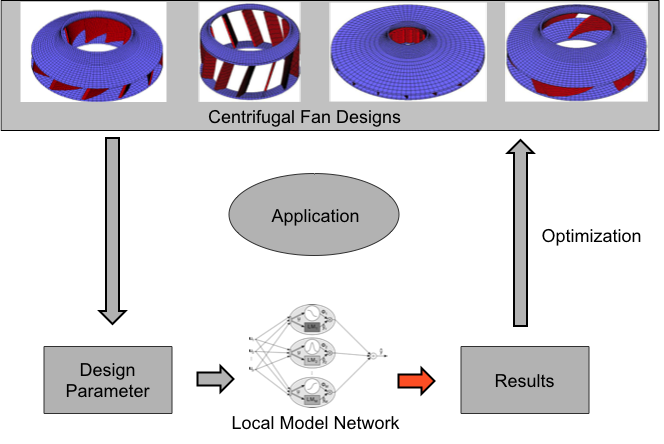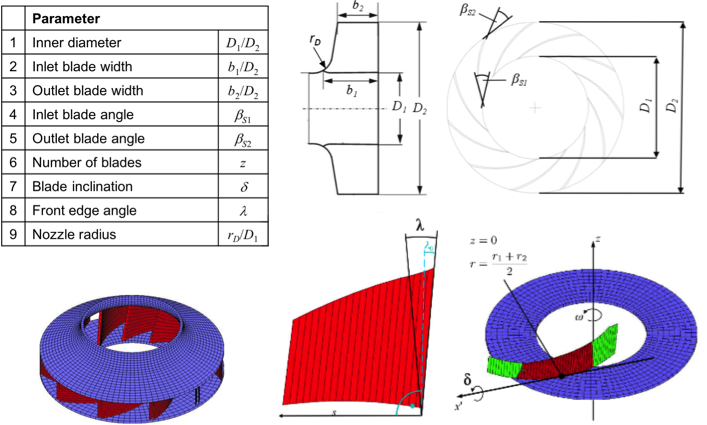 Construction of Centrifugal Fan
Computational fluid dynamics (CFD) simulations utilized (~4 hours per simulation)
Target values
- Pressure curve and efficiency curve
Design parameters
- Number of blades, inner and outer diameter, several angles, etc.

Two Metamodeling Approaches
1. Direct Metamodeling

10 inputs: Geometric parameters and volume flow.
2 outputs: Efficiency and pressure.
2. Indirect Metamodeling via Characteristic Curves

9 inputs: Geometric parameters.
3 or 4 outputs: Characteristic parameters of efficiency and pressure curves.
Characteristic Curve Model
3 or 4 inputs: Characteristic parameters (metamodel outputs).
2 outputs: Efficiency and pressure.
CFD (black line), Indirect (MIMO, blue line), Indirect (multiple MISO, green line), Direct (red line)